TESTIMONIALS
Simply superb service. Southern WebWorks is trustworthy, reliable, and they know everything there is to know about the web. They get the job done right. Worth every penny!
Steve Gonzalez, CGC
Pinecrest Construction
website
maintenance

Reliability You Can Count On [24/7/365]
Our cost-effective website maintenance services provide you with convenient, reliable, ongoing solutions. Our dedicated webmaster staff delivers results in a timely and professional manner.
services include
Basic Content Updates
Design/Re-design Services
CMS Implementation
E-commerce Updates
Website Analysis Services
Types of plans
One-time Updates
Monthly Subscription Plans*
Ongoing Development Work
Dedicated Staff (In-house alternative)

Southern WebWorks is your one-stop website maintenance shop.
Why choose us?

Service & Reliability
We deliver your updates on time and on budget with exceptional customer service. No project is too small and there's no such thing as a silly question. With a monthly maintenance agreement, our webmasters normally complete content updates within 2-24 hours.

Website maintenance is commonly used for simple website updates like changing text or images on a web page. However, it can include more comprehensive services such as adding pages, flash galleries, newsletter subscriptions, and other functions.

We can perform website software patches and upgrades for your for third-party software including WordPress and Joomla. We even clean up and maintain existing websites created by other companies. Our webmasters are highly skilled and trained to work on almost any type of website, including PHP, .Net, CMS (WordPress, Joomla, etc.) and E-commerce sites.

Convenience
Save time, money, and effort by having our highly skilled webmasters professionally maintain your site. We're available 24 hours a day, 7 days a week.

Price
Please contact us for a quick and free estimate for your project.

Monthly subscription or Hourly plans Available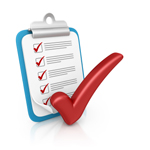 *Partial list only. Many other services available.





Our Monthly Subscription Plan Options Include:
- Text additions/deletions
- Photo additions/deletions and basic retouching
- Individual page additions/deletions
- Navigation changes
- File additions/deletions (Downloadable PDFs, etc.)
- Video insertion/deletion (on-site or YouTube, etc.)
- Link management
- Social Media integration
- Color and Background changes/replacements
- Flash text changes and photo replacement
- Form additions, layout and integration updates
- E-commerce support
- Plug-in support
- Website backup
- Security auditing
- All Standard Support (Assistance with e-mail set-up, etc.)