Top Rankings. More Traffic. A Better Bottom Line.
With billions of searches every month, there is plenty of opportunity for new customers to find you — new customers looking for your products and services.
Our Search Engine Marketing (SEM) programs give even the smallest companies a chance to claim their spot on the first page of search engines and start attracting their share of traffic. Let us professionally design your website and web marketing program to: 1) rank high in the search engines, 2) make the most of social media and pay-per-click advertising, and 3) help ensure that your visitors turn into leads and sales.
Southern WebWorks is a Search Engine Optimization (SEO) web development firm with a proven track record in achieving first-page search results. Let us help you realize significant boosts in traffic, more customers, and a better bottom line with a marketing plan that's custom designed for your company.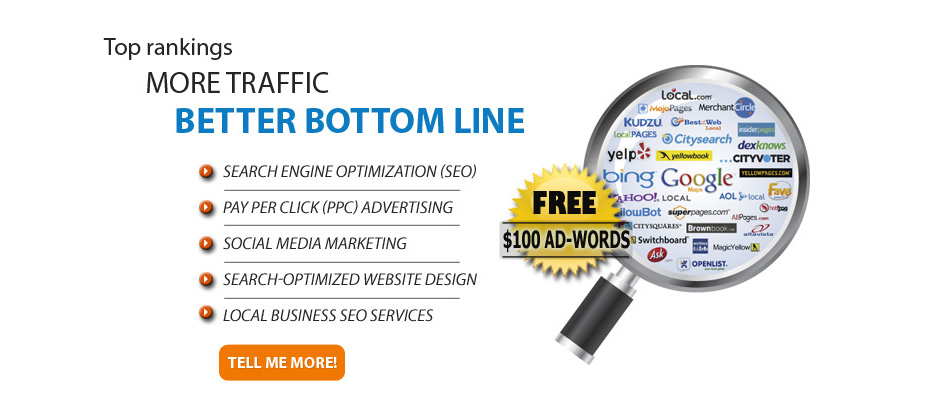 A System That Works. We create a Custom Internet Marketing Program for your company that includes an array of Search Engine Marketing (SEM) services. These SEM services are combined with the use of progressive tools and proven methods specifically designed to help your company consistently achieve top rankings, enhanced traffic, and increases in sales.
In the fast-changing, highly competitive online world, smart companies are working tirelessly to rank higher in the search engines, build their brands through social media, and turn each visitor to their website into a new customer. We can help you get there.

Start your climb to the top today. Request a free quote and find out how you can get first-page search engine rankings, more traffic, and more customers.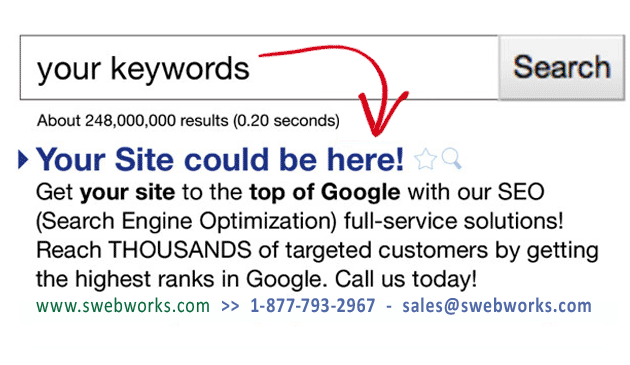 Please contact us for a free consultation to find out more about how we can help you enhance your web image and increase your business.